SAFETY
Accident Prevention Program (APP)
All employers in Washington State are required, by law, to create a written Accident Prevention Program (APP).  An Accident Prevention Program should:
Identify workplace hazards that could hurt employees.
Find and apply ways to reduce or eliminate hazards.
Provide a detailed safety orientation to employees so they understand the possible hazards of their particular job and how to work safely.
In addition to complying with the law, a written program is essential because authority, responsibility, and accountability should be clearly assigned to avoid confusion and uncertainty.  Many businesses regard their APP as the cornerstone of their overall safety program.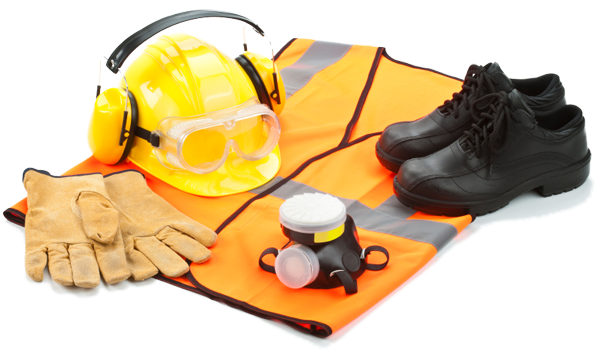 A written Accident Prevention Program serves as a framework for systematically detecting and correcting safety violations, as well as for remedying potential safety hazards. The APP also focuses the company's work practice rules and employee training by showing where safety rule development, enforcement, and training is needed.  We can help you create a written APP that will help your business become a safer environment for you and your employees, while meeting all requirements set by OSHA and DOSH.
Accident Prevention Program Implementation
If you already have a written Accident Prevention Program, we can help you implement the program. Implementation includes a complete walk-through of your facilities, during which we identify equipment that requires safety training, potentially hazardous situations, and improvement opportunities to create a safer work environment. This process includes a hazard assessment to determine Personal Protective Equipment standards, evaluation of first aid kits and emergency equipment, and verifying maintenance of required Safety Data Sheets.
We can also assist in determining protocol for dealing with employees who are not working safely.  This can include creating new policies and procedures, identifying potential disciplinary actions, and requiring additional safety training.  We can help you create a safety culture compliant with both state and federal law.
Walk-through Consultation
The walk-through process is a comprehensive safety assessment that will help to ensure that your company is prepared for an OSHA or DOSH inspection.  The walk-through consultation is a non-disruptive process which allows your employees to perform their regular jobs, while we conduct our evaluation.  We will tour your entire facility and identify deficiencies that require correction or improvements that can be made to create a safer work environment. At the end of the walk-through, we will provide a typed report with pictures detailing the deficiencies and the required corrective actions.
Safety-On-Site Services
Our Safety On Site (SOS) services help to keep your facility in compliance with state and federal regulations.  SOS services include our comprehensive safety walk-through consultation, attendance of either a safety committee or safety meeting at the time of walk-through, and a review of your company safety program.  We also examine the implementation of your safety policies and procedures for compliance.  SOS visits can be scheduled monthly, bi-monthly, quarterly, or annually – as appropriate for your business.  There are no cancellation or rescheduling fees.
Subscription Program
Periodic training is a key component to maintaining workplace safety. We offer a subscription program which provides employers with 24 hour online access to safety training resources – including safety videos, safety posters, and annual training courses complete with quiz. The subscription program also offers unlimited telephone and e-mail consultations, free access to any of ICM's live online webinars, and resources for dealing with Workers' Compensation. More info >
Appealing Citations
We can assist you in appealing citations for safety violations, which can lessen or avoid the associated fines and/or penalties.  We will review the citation and supporting evidence to determine the best course of action to correct the violations and to appeal the citation. Our team of safety experts will then develop an appeal response to be submitted to OSHA or DOSH. We may also attend the appeal hearing at the employer's request for an additional fee.
First Aid, CPR, & AED Training and Certification
ICM is proud to offer First Aid, CPR, and AED (Automated External Defibrillator) training and certification in Western Washington. Our competent trainers will come to the location of your choosing to train 6 to 12 students at a time. OSHA and DOSH require some workplaces to ensure first-aid trained personnel are available to provide quick and effective first aid. More >
Forklift Training
ICM introduces its sister company "Forklift Training Center, Inc." Numerous employers do not fully understand the importance of having the correct documentation and training in place for Forklift drivers. The Forklift Training Center, Inc. has certified forklift and Mobile Elevating Work Platform (MEWP) instructors that provide training regarding General Forklift and Aerial operation. Including workplace-specific training with hands-on demonstration on the employer-owned forklift, evaluation of employee's skills to operate a forklift, and the testing. The forklift certification training is good for 3 years and re-certification is also available. More >